INFLUENCER MARKETING AGENCY
Hassle-free, battle-tested influencer marketing
Increase your ROI and connect to current and new consumers more authentically with CreatorDB's influencer marketing agency. Our team is composed of experts in influencer marketing that have carried out campaigns all across the globe. Our tried-and-tested strategic process and creative partners make it a breeze for you to execute a successful campaign, regardless of your experience level.
Trusted by the world's leading brands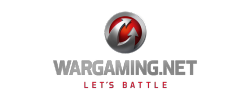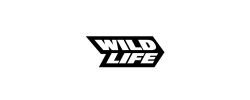 We get you from A to B
We take you through every step of the process – from aligning strategy and negotiating with creators, to delivering creative and campaign analysis – to ensure success with your campaign.
Instagram
Success within every feed.
TikTok
Don't be late to the game.
YouTube
A customer favourite for quick returns
DATA WRAP-UP & ANALYSIS
You're in control
Each creator comes with their own unique metric set that is tailor-made specifically for your campaign to make an informed decision. Our account executives carry the work for you.
COST MODEL BASED On SUCCESS
No base costs
CreatorDB influencer marketing agency has no baseline fees. We succeed when you succeed. The price you see is what you get – no hidden fees. Given our extensive database and excellent customer service, we're confident you'll be consistently happy with your influencer marketing campaign.
MULTILINGUAL SUPPORT
The only global multilingual team in the game
Our cross-border in-house team allows us to understand cultural nuances with a human touch; creating an authentic connection to drive success. Our team is native in seven of the most spoken languages globally and growing every day.
Let's Get Started
Make the right choices with the right information today